Starting from
$ 27,995
Listed price does not include taxes and licensing fees
Introducing authentic sports car performance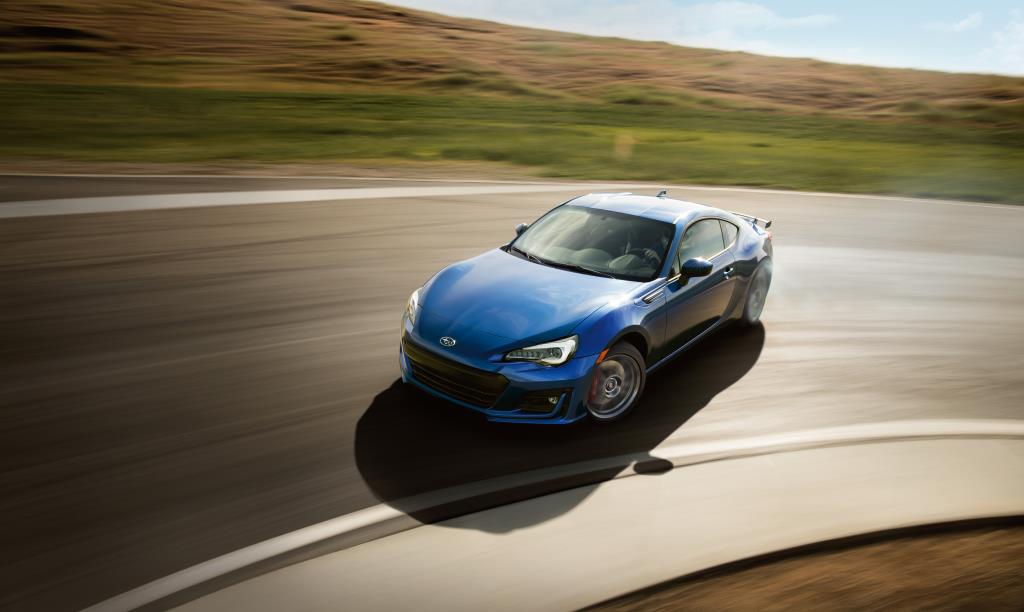 Front engine, rear-wheel drive, super-low centre of gravity, sport-tuned suspension, razor-sharp response: These are the qualities that separate the 2020 Subaru BRZ from the competition. This unique 2+2 coupe is engineered with the enthusiast in mind and designed to power memories. The growl of the legendary SUBARU BOXER® engine, the confident feeling of the brakes, and a direct link through the steering wheel create a driving experience that is uncommon yet somehow familiar. This theme is magnified in the cockpit, where everything is designed to strengthen the connection between driver and car: the contours of the seats, the ergonomics of the controls, the design of the gauges, the texture of the materials used, the quality of the connectivity. The 2020 Subaru BRZ is an authentic dream machine, except the dream becomes reality.
Turns heads,carves corners
A tradition for meticulous and unique engineering was in full force during the development of the Subaru BRZ. The goal was to produce authentic sports car performance by combining a classic rear-wheel drive configuration, an aerodynamically sculpted shape, the lowest possible centre of gravity and the lightest possible construction. The result is a beautiful sports car—and the beauty is more than skin deep.
A tailored suit for driving excitement
Step into the cockpit that's designed for maximum driver engagement and excitement. Its controls strategically positioned for fast access, the leather steering wheel designed for maximum grip, the sport seats carefully molded for superior support and the gauges promote instant recognition. The interior also features high-grade fabrics and accents, a wealth of multimedia features including a dynamite infotainment system, and the added versatility of a flat-folding rear seat and generous trunk.
Confidence comes standard
Subaru has forged a reputation for building vehicles with superior levels of safety and continues to be recognized by third-party organizations such as the IIHS for this accomplishment. In fact, a clear focus on safety and security has been a driving force at Subaru from the very start. This focus allows vehicles such as the Subaru BRZ the ability to strike the perfect balance between performance and safety, creating confidence on every type of road, under all possible conditions and at all times.
Engineered to perform
When the engineers at Subaru first conceived of the BRZ, they began with a clean sheet of paper. The objective: to create a lightweight sports car with perfect balance, quick steering and one of the lowest centres of gravity of any production vehicle in the world. Then, the goal was to ensure this sports car was unquestionably a Subaru, despite being different from everything else bearing the six-starred logo. The result is a Subaru — and a sports car that's been engineered to perform.