AJAC Announces Subaru DriverFocus as Best Safety Innovation for 2019
 DriverFocus is named AJAC's Best Safety Innovation for 2019.
 Subaru's innovative DriverFocus Distraction Mitigation System is designed to help address distracted driving and driver fatigue.
(MISSISSAUGA, ONT.)—Subaru Canada, Inc. (SCI) is thrilled to announce its newest safety accolade, awarded by the Automobile Journalists Association of Canada (AJAC) today at the Canadian International AutoShow in Toronto.Subaru Canada is pleased DriverFocus is named AJAC's Best Safety Innovation for 2019.
Subaru's innovative DriverFocus Distraction Mitigation System, available in the 2019 Forester and newly announced 2020 Legacy, is designed to help address distracted driving and driver fatigue. The segmentexclusive system, which uses facial recognition software to identify signs of driver fatigue or driver distraction, works alongside Subaru's EyeSight driver assist suite to reduce the likelihood of a collision. Utilizing a camera mounted atop the dash, DriverFocus can register and recognize as many as five drivers and remember their individual pre-sets for seat position and door mirror angle, among others.
"The Innovation Awards now recognize safety, environmental awareness and technology," said Mark Richardson, president, Automobile Journalists Association of Canada. "This is an opportunity to recognize the very best and most innovative examples of new automotive products available to Canadian drivers."
"As our brand continues to grow and evolve to meet the needs of customers, our commitment to safety is second to none," said Yasushi Enami, chairman, president and CEO of Subaru Canada, Inc. "This award from AJAC is a wonderful tribute to Subaru's core values as we prioritize the safety of not just Subaru drivers, but the safety of all."
In 2018, AJAC members nominated 30 different automotive innovations for consideration. The awards were judged by a panel of nine journalists who specialize in automotive technology. They independently reviewed briefs on all nominated entries, and from that initial review the jurors established a short list of finalists in each category. In late October, they convened for a day of presentations and questioning with manufacturer representatives on each of the short-listed entries. The jurors then voted a second time by secret ballot.
As with the Canadian Car of the Year awards program, these votes were compiled and authenticated by accounting firm KPMG.
---
50th Anniversary of Subaru Horizontally-Opposed "Boxer" Engine
Tokyo — May 10, 2016 – Fuji Heavy Industries Ltd., the manufacturer of Subaru automobiles, celebrates the 50th anniversary of its horizontally-opposed "Boxer" engine this year.*1
Subaru's signature Boxer engine was introduced on the Subaru 1000 compact passenger car on May 14, 1966. Since then, Subaru has pursued to maximize the advantages of its Boxer engines and continuously enhanced them to power its vehicles. Today, every vehicle sold by Subaru is fitted with a Boxer engine*2and its total production over the past 50 years tops 16 million units.
In a horizontally-opposed design of the Boxer engine, the pistons face each other in a side-to-side symmetrical layout. The opposing pistons work to cancel out the inertia force of each other, resulting in less vibration and superb rotational balance which provide a smooth feel right up to the high rev range.
The Boxer engine is one of the key components that comprise Subaru's distinctive Symmetrical All-Wheel Drive (AWD) system. Subaru Symmetrical AWD offers a combination of superior stability and traction intrinsic to AWD and balanced distribution of weight provided by the symmetrically-laid-out drivetrain with a longitudinally-mounted Boxer engine positioned in line with it; the synergy delivers excellent performance such as stability at high speeds and brisk cornering.
Under the "Confidence in Motion" brand statement, Subaru will continue to enhance its engineering excellence and distinctive appeal to offer an "Enjoyment and Peace of Mind" driving experience to customers worldwide.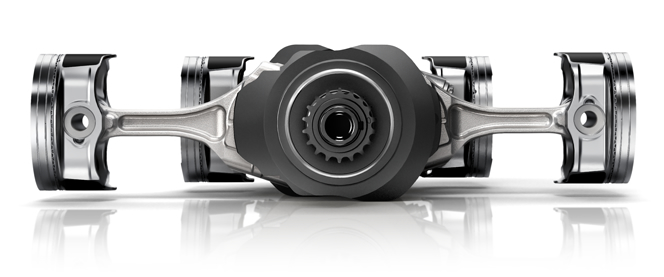 50th Anniversary of Subaru Horizontally-Opposed "Boxer" Engine
Subaru Canada: ALG's Best Mainstream Brand with Five Awards
(MISSISSAUGA) – Subaru Canada, Inc. (SCI) is thrilled to be named overall Best Mainstream Brand for 2015 and take home four Canadian Residual Value Segment Awards from ALG, the industry benchmark for residual values and depreciation data. The seventh annual ALG awards honoured 2015 vehicles predicted to hold their value better than any other vehicles in the segment. Winning the Best Mainstream Brand award means that Subaru holds its value better than all other mainstream brands in Canada.
"Subaru's commitment to performance, durability and safety are the key reasons why there is a progressive desirability for their products in the Canadian market," said Geoff Helby, Canadian regional director, ALG. "Subaru continues to expand its devotee base with compelling redesigns. Subdued fleet sales and incentives ensure that sales growth occurs by organic retail demand, which in turn enhances Subaru's used market brand image.""Subaru is delighted to receive this outstanding recognition from ALG. To be named Best Mainstream Brand with best-in-class honours for four Subaru models is further proof of what Subaru owners already know – a Subaru is excellent value for the money," said Shiro Ohta, chairman, president, and CEO of Subaru Canada. "This adds yet another layer of confidence for Canadians considering Subaru ownership."
For the fifth consecutive year, the Subaru Outback received a Canadian Residual Value Award in the Mid-size Utility Vehicle – 2 Row segment. This is especially notable as ALG's Residual Value Awards have only been announced in Canada for the past seven years.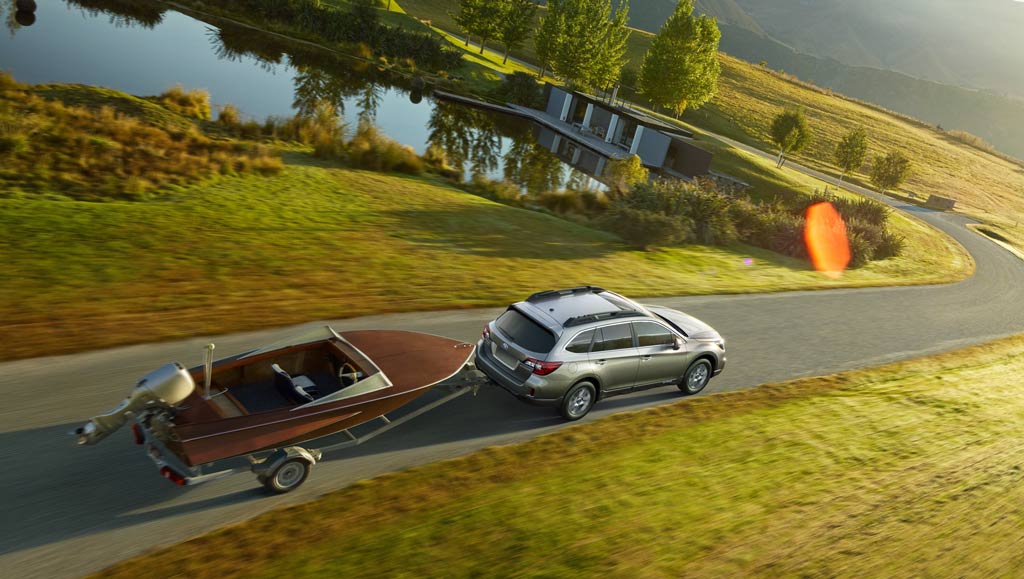 "The Outback earns its fifth consecutive Residual Value Award as a unique entry from a brand that draws great loyalty from Canadians," said Helby. "The Outback's 2015 redesign offers a mix of standard all-wheel drive, great utility and interior refinement. Subaru has evolved its SUV alternative over the years, offering a more spacious interior while keeping the benefits of its adventure-inspired roots."
In the hotly contested Sports Car segment, the Subaru BRZ offers thrilling performance, Subaru dependability as well as a low entry price. These attributes help the BRZ proudly take home top honours as Best Sports Car for the third year in a row.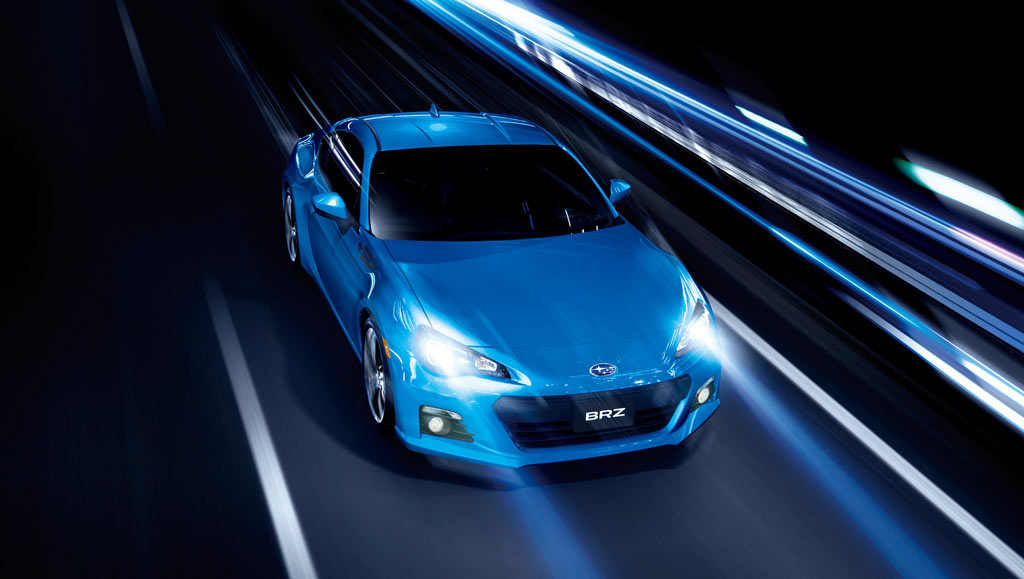 "Subaru's rear-wheel-drive coupe is one of the most exciting things to happen to the Sports Car segment in a generation," remarked Helby. "Offering the thrill of a raw sporting experience with the quality of the Subaru brand, the BRZ is a great mix of excitement and value. Few cars can match its feeling of connectedness to the road, even at twice the price."
Since the awards' inception, the Subaru Impreza has remained a top pick for six of the past seven years, winning five consecutive segment awards from 2009 to 2013. The Impreza reclaims its top spot for 2015 as Best Compact Car.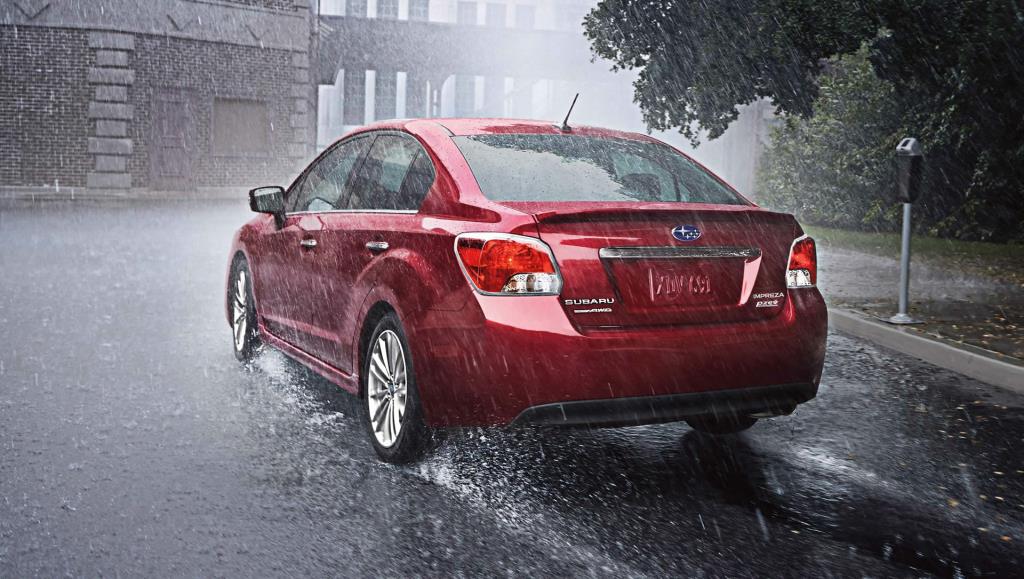 "The Impreza's combination of all-wheel-drive capability, segment-competitive fuel efficiency and fun-to-drive attitude makes it one of the most complete vehicles in this hyper-competitive segment," said Helby. "Even relatively late in its lifecycle, the Impreza continues to provide a compelling value for the Canadian market, offering standard AWD in a segment where price is usually a large consideration."
Lastly, the 2015 Subaru Legacy was named Best Midsize Car.
"The all-new Legacy's mix of all-weather capability and Subaru reliability, along with a new dose of refinement, makes it an excellent choice for families," concluded Helby.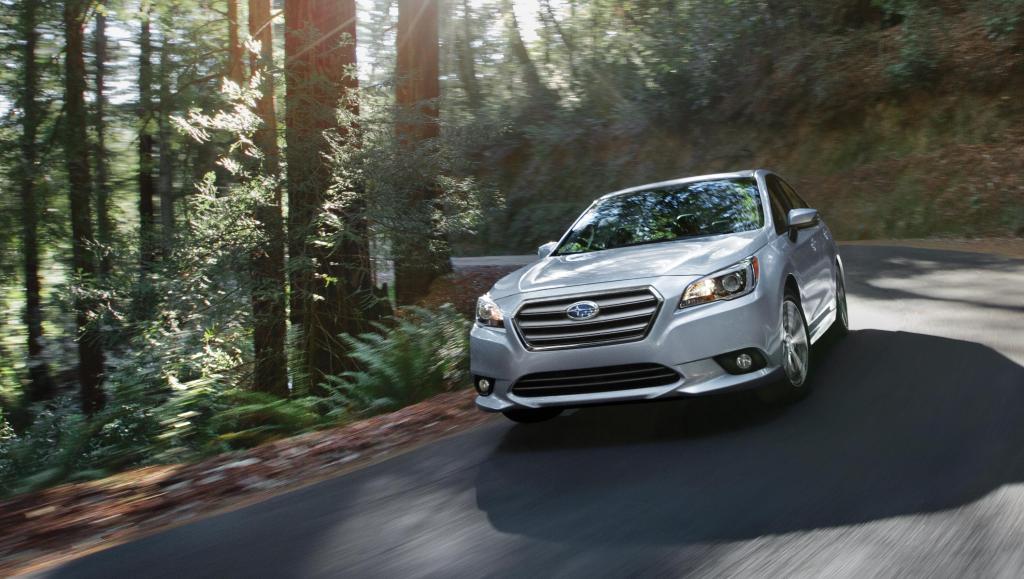 The annual ALG Canada Residual Value Awards recognize automakers' outstanding achievements for vehicles that are predicted to retain the highest percentage of their original price after a three-year period for luxury brands and a four-year period for mainstream brands. Awards are given in 27 vehicle categories and also for the two brands with the highest overall predicted residual values among all mainstream and premium vehicles. This year's awards are based on 2015 model year vehicles.